In GTA 6, players can find and steal vehicles from the street, or they can purchase them from dealerships or the in-game internet. And once they have cars, they can store them in safehouses and garages, and customize them with a variety of upgrades. Here are all the leaked and confirmed vehicles in GTA 6.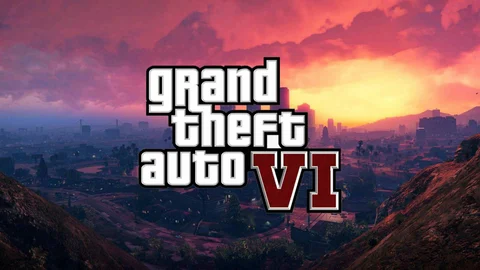 We will provide a comprehensive guide to all vehicles in the upcoming game GTA 6. It includes a database of all the cars, motorcycles, helicopters, planes, boats, and special vehicles that players will be able to acquire in the game by purchasing or stealing them.
Vehicles have always been a significant aspect of GTA games, and although Rockstar Games has not officially released information about GTA 6 vehicles, there have been leaks and predictions about what vehicles will be included in the game.
As long as the game isn't out yet you can of course kill time in GTA 5, this part is a great way to live up to the hype.
GTA 6: All Confirmed Cars & Vehicles
These are the cars and vehicles that have been confirmed to appear in GTA 6, as they were spotted in leaked footage from September 18, 2022. The list includes vehicles from various categories such as sports cars, SUVs, vans, sedans, off-road, and more.

Albany Alpha (Sports)
Albany Emperor (Sedans)

Annis Hellion (Off-Road)

Benefactor Schafter LWB (Sedans, Sports)

Bravado Bison (Vans)

Bravado Feroci (Sedans)

Bravado Gauntlet Classic (Muscle)

Bravado Rumpo Custom (Vans)

Bravado Youga (Vans)

Bravado Youga Classic (Vans)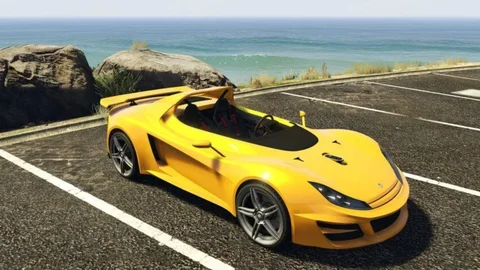 Canis Seminole Frontier (SUVs)
Declasse Burrito (Vans)

Declasse Granger (SUVs)

Declasse Moonbeam (Muscle)

Declasse Regina (Sedans)

Declasse Sabre Turbo (Muscle)

Declasse Sheriff SUV (Emergency)

Dinka Blista Compact (Sports)

Dundreary Regina (Sedans)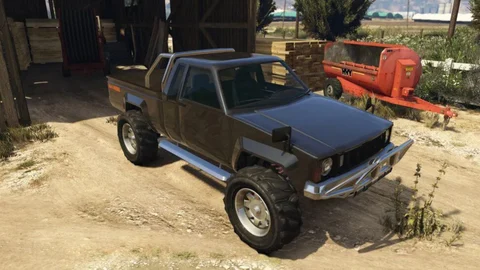 HVY Mixer (Industrial)
Imponte DF8-90 (Sedans)

Karin Futo (Sports)

Karin Rebel (Off-Road)

Karin Sultan (Sports)

Lampadati Novak (SUVs)

Maibatsu Mule (Commercial)

Maibatsu Sanchez (Motorcycles, Off-Road)

Maibatsu Sanchez (Livery) (Motorcycles, Off-Road)

Nagasaki Street Blazer (Off-Road)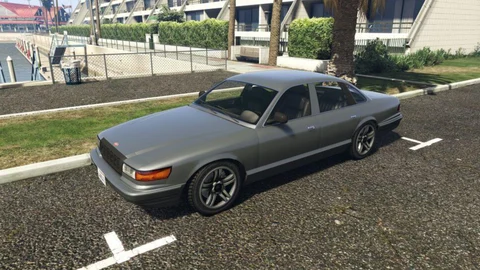 Ocelot Locust (Sports)
Pegassi Toros (SUVs)

Vapid Benson (Commercial)

Vapid Bobcat XL (Vans)

Vapid Contender (SUVs)

Vapid Sadler (Utility)

Vapid Slamvan (Muscle)

Vapid Speedo (Vans)

Vapid Stanier (Sedans)

Vapid Minivan (Vans)

Brand New Cars Confirmed for GTA 6
The upcoming release of Grand Theft Auto 6 will introduce a fresh fleet of vehicles that have never been featured in any previous installment of the game. These new vehicles have been identified in the leaked footage of the game and will be making their debut in the series.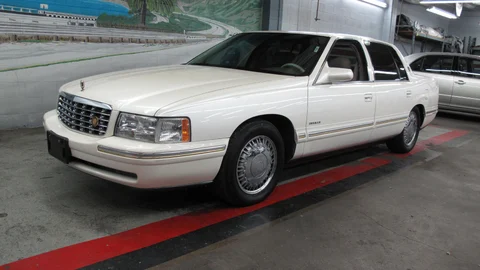 Buick Skylark (early 90s)
Buick Estate (1971)

Cadillac Deville D'Elegance

Cadillac Eldorado (1959)

Chevrolet Caprice (90s)

Chevrolet Malibu (2016-Present)

Chevrolet Sonic

Chrysler Lebaron Wagon (80s)

Excavator with a grappling attachment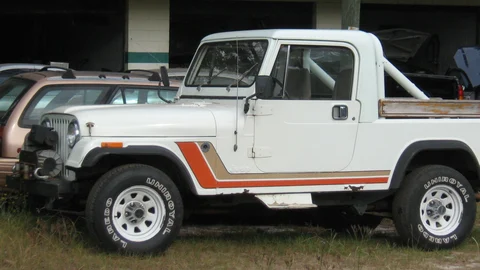 Ford 5th Gen F150
Ford Explorer or Tahoe mix (90s/2000s)

Ford Ranchero (70s) - this is rumored to be the protagonist's vehicle

G20 conversion van

Honda Accord (2018-2022)

Jeep CJ-8 Scrambler (80s)

Metromover

Toyota Camry

Toyota Rav 4 (2018-present) with styling cues from Lexus NX

It's important to note that these are just rumors and nothing has been confirmed by the developers of the game. Additionally, the in-game names for these vehicles have not been announced yet.
Other GTA 6 Vehicles Confirmed Features
According to confirmed or leaked information about Grand Theft Auto VI, it's highly likely that the game will offer both a 3rd person mode and a 1st person mode. The cars' interiors are said to have an extraordinary level of detail and dynamic animations, including interactive gas/brake/clutch pedals, steering wheel position, rearview mirror position, armrest position, seat position, seat reclining, sun visor, and more.
Additionally, players will see a prompt when inside a car, informing them that they can access the vehicle controls menu by tapping the d-pad left or bring up quick options by holding the d-pad left.
How many vehicles will be in GTA 6?
As the Grand Theft Auto franchise has progressed, the number of vehicles included in each game has grown considerably. With GTA 6 being Rockstar's most ambitious project yet, it's safe to assume that there will be at least 300 vehicles available at launch, making it the biggest collection of vehicles in the series to date. By way of comparison, previous games had the following number of vehicles: GTA III had 56, GTA Vice City had 102, GTA San Andreas had 189, and GTA IV & Episodes had 177. At launch, GTA 5 had 251 vehicles, but that number has since ballooned to over 675 with the addition of DLC vehicles in GTA Online.
You can expect to see a similar system of classes and categories, such as Supercars, Sports Cars, Sedans, Coupes, Muscle Cars, SUVs, Vans, Off-Road, Military Vehicles, and more. However, it's unclear whether GTA 6 will continue the trend of over-the-top DLC vehicles from GTA Online or take a more toned-down approach.
GTA 6 Cars & Vehicles That We Can Definitely Expect
Here's a list of classic cars and trademark vehicles that are expected to appear in GTA 6.
Ambulance
Annihilator

Banshee

Barracks

BF Injection

Blista Compact

Bobcat

Boxville

Buccaneer

Buffalo

Burrito

Bus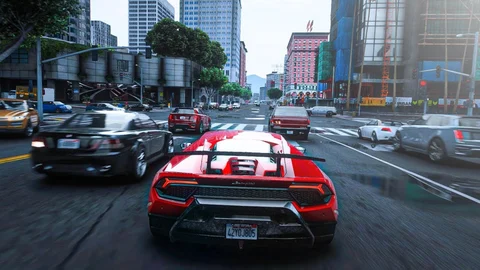 Caddy
Cheetah

Comet

Dinghy

Emperor

Faggio

Fire Truck

Flatbed

Hunter

Hydra

Infernus
Jetmax
Landstalker

Manana

Marquis

Maverick

Moonbeam

Mule

Packer

Patriot

PCJ 600

Phantom

Police Bike

Police Cruiser (Police Car)

Police Maverick

Pony

Predator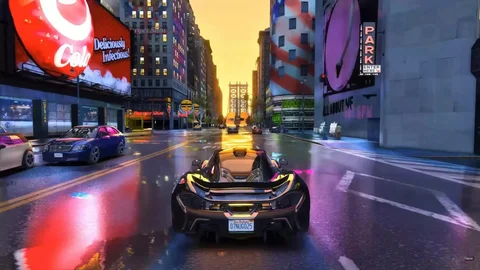 Regina
Rhino Tank

Romero

Rumpo

Sabre / Sabre Turbo

Sanchez

Securicar / Stockade

Sentinel

Speeder

Squalo

Stallion

Stinger

Stretch
Taxi
Trashmaster

Tropic

Turismo

Virgo

Voodoo

Washington

GTA 6 Cars & Vehicle Questions
Getting vehicles in GTA 6 will be similar to previous games in the series, where players can steal cars and vehicles from the streets or various locations on the map. In-game purchases of vehicles will also be available, possibly from car dealerships or showrooms, as well as through the in-game internet.
Like in GTA 5, the protagonists may have their own personal vehicles that will stay with the player throughout the game, and they can be stored in safehouses and garages. However, players hope that GTA 6 will feature a better system for saving purchased cars, as vehicles in GTA 5 were not insured and would be lost forever if destroyed.
Vehicle customization will also be a big feature in GTA 6, as it has been since GTA San Andreas. Players will be able to modify cars and vehicles with a wide range of customizations, such as liveries, car body, engine, brakes, lights, suspension, transmission, wheels, windows, and turbo tuning. It is possible that some customizations may even include explosives and weapons.
First-person driving will likely be available in GTA 6, as it was introduced in the PS4, Xbox One, and PC editions of GTA 5. Players can expect both third-person and first-person modes at launch, with fully modeled interiors, working speedometers, gas dials, radio, and instrument panel lighting.
The vehicles in GTA 6 will be inspired by real-life cars, but they will not use licensed names or badges to avoid legal issues. The in-game car manufacturers will be based on real-life vehicle brands, such as Albany (Cadillac), Annis (Nissan), Benefactor (Mercedes), BF (Volkswagen), Coil (Tesla), Declasse (Chevrolet), Dewbauchee (Aston Martin), Dinka (Honda), Grotti (Ferrari), Lampadati (Maserati and Alfa Romeo), Obey (Audi), Ocelot (Jaguar and Lotus), Pegassi (Lamborghini, Piaggio, and Ducati), Pfister (Porsche), Progen (McLaren), Truffade (Bugatti), Vapid (Ford), and Übermacht (BMW).
This article contains affiliate links which are marked with [shopping symbol]. These links can provide a small commission for us under certain conditions. This never affects the products price for you.