Finally, after many rumors we have confirmation that a new Horizon Multiplayer game will come out some time in the future.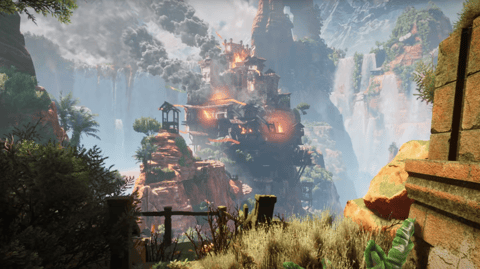 Sony has recently started expanding their acclaimed Horizon series. Early next year we're expecting the DLC Burning Shores and a new VR game. Now job listings have given more insight into future plans for the franchise.
Guerilla, the studio behind Horizon, put up a post on Twitter to recruit new people for this project:
Join Guerrilla in Amsterdam as we work to expand the world of Horizon

It's an exciting time to join us! We have many open roles across multiple departments, so check them out on our Careers page and apply today!https://t.co/G9tvnSkQQQ pic.twitter.com/Xqab1JGabV

— Life at Guerrilla (@LifeAtGuerrilla) December 16, 2022
So as you can see, we're looking at a completely new multiplayer Horizon game. This doesn't mean only this will be in development. Guerilla specifically mentions future solo adventures and they are hiring a lot of new staff for this new project.
Horizon Multiplayer: Facts And Speculation
For this new multiplayer game the team will create a new cast and a unique look. This is reflected in their listing, as Guerilla is searching for a lot of designers. It's going to be interesting to see how they work the existing lore into a multiplayer experience.

Perhaps the game will focus on a Monster Hunter system, where the main goal is to cooperate and bring down machines for loot and other rewards. The overall goal could be an expansion of humanities settlements. But at this point this is all just speculation.
A release isn't going to happen any time soon. Considering how many positions on the team still need to be filled, development probably hasn't started yet and nothing but a rough idea exists. So we're not expecting detailed news until 2024.
For now, Horizon Call of the Mountain for the PSVR2 releases at the end of February and will give us a new adventure with a new character and many old faces. And in April we'll finally have the DLC for Horizon Forbidden West.
Anyway, we're excited to see both new characters start their journey and Aloy continuing hers.