Server problems can appear sometimes on Twitch and this for various reasons. We will try to enlighten you on the subject to save you time.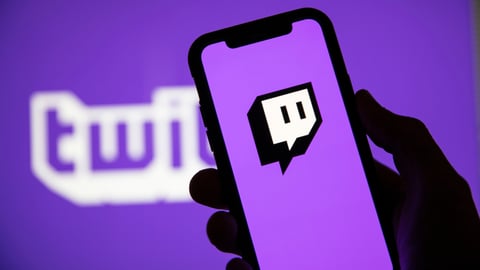 If you're an avid Twitch user or streamer, you may have experienced the frustration of not being able to access the platform due to connection issues or server problems. Fortunately, there are several ways to check if Twitch is down and troubleshoot your connection, whether you're using a desktop browser or a mobile app.
One of the most reliable sources of information about Twitch's server status is the official Twitch Status website, which provides real-time updates on any known issues or maintenance activities affecting the platform's performance. Here's how to use it to check if Twitch is down and what to do if you encounter connection problems.
Twitch Servers Down? How To Check Server Status
Visit Twitch Status
The first step to check if Twitch is down is to go to the Twitch Status website, which is available at https://status.twitch.com/. You can access this website from any device that has a web browser and an internet connection, including your desktop computer, laptop, tablet, or smartphone.
Check for incidents
Once you're on the Twitch Status website, you can see the current status of Twitch's services and systems, as well as any ongoing or resolved incidents that may affect your ability to use the platform. You can also filter the incidents by region, service, or severity level to get more specific information.
If you see any incidents listed on the Twitch Status website, click on them to see more details, such as the affected services, the start and end times, the root cause, and the status of the investigation and resolution. You can also subscribe to updates via email, SMS, or RSS feed to get notified about any changes in the incident status.
Twich Servers Online? How To Fix Connection Problems
If you're experiencing connection problems with Twitch, even if there are no incidents listed on the Twitch Status website, you can try some basic troubleshooting tips to fix the issue. These may include:
Check your internet: To play an online game, you need a stable and strong internet connection. If you're facing connection issues, use a speed test to check your connection.
Restart your internet: Just like restarting your computer, restarting your internet connection can help fix slow connections. Unplug your Ethernet cable or reboot your router, wait for at least ten seconds, and everything should run smoothly again. If you're using a VPN, try to connect to Twitch without it.
Reach out to other users: If you're in touch with other Twitch streamers or viewers, ask them whether they're facing the same problem. If they're not, you can be certain that it's a local issue rather than a server-based one.
Get some of the best gear for gaming right here on Amazon!
In short, there is always a good reason why Twitch is no longer accessible. Whether it comes from your side or directly from the platform's servers, you'll have to be patient before you can find your favourite streamers live.
This article contains affiliate links which are marked with [shopping symbol]. These links can provide a small commission for us under certain conditions. This never affects the products price for you.