Ever wondered what a dystopian battle royale with cyberpunk themes could look like? The director of District 9 has wondered, and he's working with Gunzilla Games to launch Off The Grid, an upcoming battle royale set within an apocalyptic future.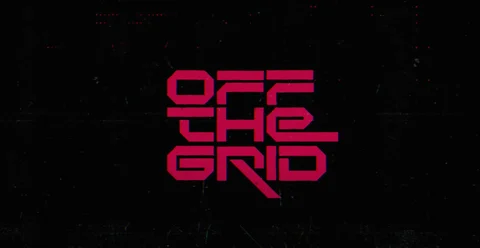 Are you ready for something really exciting? The director of District 9 and Elysium is developing a battle-royale shooter with the assistance of Gunzilla Games. This announcement was shocking because Niell Blomkamp typically creates films and not games. What's even more surprising is that Director Blomkamp is developing this battle-royale shooter before the release of District 10, which was announced in February 2021.
There are few details available for Off The Grid, as Niell Blomkamp has remained quiet about his upcoming shooter. Despite that, he has suggested that this upcoming game is unlike any other battle royale before. But why? There's an emphasis on combat and storyline, as the two are mixed into a dystopian future with cyberpunk themes.
Don't worry; Niell Blomkamp and Gunzilla Games have provided some information on the multiplayer gameplay. For instance, the base map is set on a dystopian tropical island in the future. It's known that 150-Players will roam around this location as real-time events occur throughout the map. But what's even better is that these real-time events are mixed with in-game actions to alternate the storyline. This provides everyone with a superior sense of control, as nobody can stop what you're doing.
Sounds like a captivating experience, right? We think so and cannot wait until Gunzilla Games releases Off The Grid with Niell Blomkamp's approval. Until then, we've accumulated the latest leaks and news available for this upcoming battle royale. Read onwards to find out more.
Is Off The Grid Coming Out In 2023?
Gunzilla Games and Niell Blomkamp announced Off The Grid on May 4th. As such, there are low chances that this upcoming battle royale will launch in 2022. However, Gunzilla Games has suggested that Off The Grid will release to all major consoles in 2023. Unfortunately, the exact date hasn't been provided yet.

We'll update you whenever Gunzilla Games has provided reliable information on the release date. Here's hoping we'll receive this game before the 2023 holiday season.
Game Setting, Story, And Everything We Know About Off The Grid | All Leaks & Rumors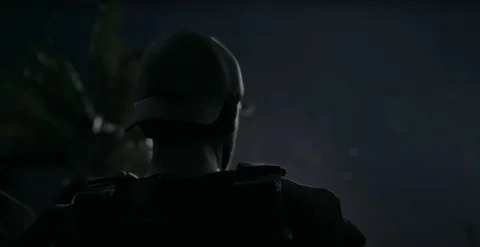 As previously mentioned, there is minimal information available on this upcoming battle royale. Details are kept private to ensure that rumors don't become leaks. Therefore, everything we've learned about this title has come directly from Gunzilla Games. For instance, they've confirmed that Off The Grid is being developed with the Unreal Engine 5. This is incredible for anyone that's wanted to experience a visually impressive battle royale, as, let's be honest, Warzone isn't what anyone would call beautiful.
Niell Blomkamp and Gunzilla Games have placed a heavy focus on the narrative for Off The Grid. As such, players control their progression beyond the means of weaponry. You'll progress onwards by interacting with real-time events and in-game actions within the PVE or PVP Modes. That's right; there are two gameplay modes available to anyone who downloads this game when it's released. But we're hoping Gunzilla Games and Niell Blomkamp will also include standard multiplayer modes like Team Deathmatch. Let's make this a full-fledged multiplayer game, not just a battle royale.
Beyond what we've told you, there isn't any more information available for Off The Grid. It could be months before Gunzilla Games or Niell Blomkamp provide any updates, and we know this is disappointing, but all good things require patience. This battle royale won't be any different.
Will There Be Standard Multiplayer Modes In Off The Grid?
Off The Grid doesn't appear to maintain any standard multiplayer modes, not from what we've seen with the announcement trailer. However, numerous things could change between now and this game's release date. Therefore, we're hoping that Gunzilla Games and Niell Blomkamp will introduce gameplay modes like Team Deathmatch and Capture-the-Flag into their upcoming shooter.
The chances are low that additional gameplay modes will be developed into Off The Grid before its release date. We wouldn't bank on this happening unless this battle royale becomes as popular as Fortnite or Apex Legends, which isn't easily accomplished.
Is Off The Grid Getting Released On The Xbox And PC?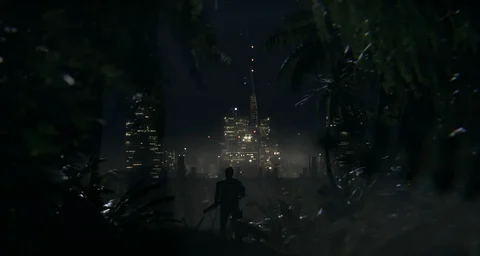 It's been confirmed that Gunzilla Games is launching Off The Grid onto the Xbox Series X, Xbox Series S, PS5, and PC.
There have been rumors suggesting that crossplay multiplayer will be introduced into Off The Grid, and this would be the best decision possible, as console integration wouldn't matter anymore. Everyone would be capable of playing together without any challenges. But there isn't any official announcement to suggest that Off The Grid will support crossplay multiplayer with the PS5. Fortunately, multiplayer matches will support crossplay events with the Xbox and PC. Thank goodness for Microsoft.
Is Off The Grid Part Of The Xbox Game Pass?
Everyone has speculated that Off The Grid will launch as a free-to-play multiplayer game like Warzone, Apex Legends, or Fortnite. Gunzilla Games wouldn't need to release their upcoming shooter onto the Xbox Game Pass then.
This means everyone could download this game for free without any complications. Let's hope there isn't another major outage to stop us from accessing Off The Grid on its launch date.
Game Trailer
As you'll see, there isn't much to this announcement trailer. We witness an unknown soldier moving silently throughout brushlands before arriving at a cyberpunk-themed city. He then sprints towards that city with gunfire soaring above the skyline. A battle is underway, and this soldier will save the day, at least for now.
Game System Requirements
Since Off The Grid was announced on May 4th, it would be unrealistic to provide an accurate description of game system requirements for this title. There could be significant improvements to the graphics, as Unreal Engine 5 has been employed for Off The Grid.
Upgrading our GPUs and CPUs to the next-generation chipsets could be needed. Since those chipsets haven't been announced yet, it's best not to speculate. Therefore, we'll update you when an official account of the game system requirements is available.