Everything you need to know before FIFA 23 will hit the stores. EA Sports will release their last FIFA this year, so EarlyGame keeps you up to date on all news, changes, and fresh features about game modes, players, ratings, and teams. The release is imminent, with Early Access you start the new FUT season before other players.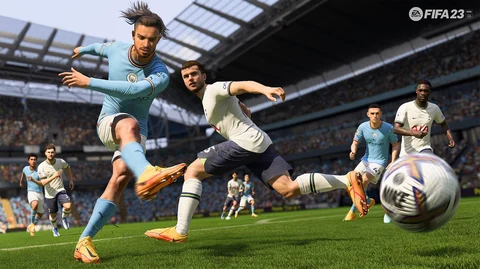 The promo phase for FIFA 23 is going strong. EA advertises en masse and promotes the game wherever possible. We don't pay attention to buzzwords like Hypermotion2 here (feature that captures players), but only the most important information that you need to know before the launch: When does the new season start, when do the preloads start and which changes are significant for the upcoming game? We have the most important changes for your successful start.

FIFA 23 Cover With Mbappé And Kerr – First Time With A Woman
The FIFA 23 coveris celebrating a premiere. We will see Kylian Mbappé and Sam Kerr on the Ultimate Edition. This pic will also accompany us on the start screen throughout the season.
On the standard versions, Mbappé is the worldwide face of FIFA 23 – except for New Zealand and Australia. As Australia's record goalscorer for her national team, Sam Kerr is the cover star there. This makes her the first woman ever on a FIFA cover. Congratulations – about time.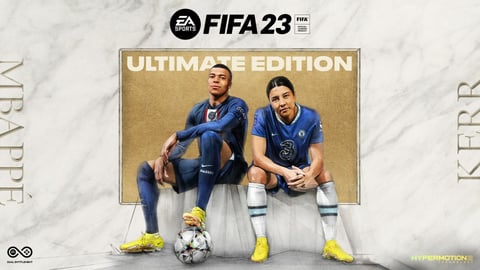 FIFA 23 Release Date & Early Access
FIFA 23 will be released on September 30. If you pre-order, you can start from September 27. The start time is around 06:00 p.m.

Thanks to an EA Play membership, you can play selected Electronic Arts games in advance. This feature will also be available for FIFA 23. With a membership, you can test FIFA 23 for 10 hours before release. This option will not be available until September 27 this year.

FIFA 23 Preload For PlayStation, Xbox And PC
The preloads are now also live on all platforms. Start the download in advance and start playing as soon as the game is unlocked.

FUT 23 Web App & Companion App
The Web App (or Companion App) was released this year on September 21st and 22nd. With them, you can manage your FUT Squad on the go. Super practical and super helpful. Starting the grind early gives you an advantage over other players.

Take a look, go straight to the web app or download the companion app on your phone.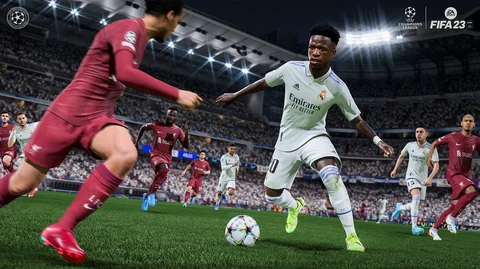 FIFA 23 Without Open Beta Or Demo
There will be no beta for FIFA 23. At least not for everybody. Only participants selected by EA could test the game beforehand. There was no open demo in FIFA 20 and 21 – there won't be a FIFA 23 demo for everybodythis year either.

FIFA 23 Crossplay: Play Against Different Platforms
It wasn't a big surprise after the testing in FIFA 22 – but we're still glad that we can finally challenge players from all over the world, no matter what console or computer they're on. You can find out who can play against whom and which modes get crossplay here:
FIFA 23 Editions And Prices
FIFA 23 will appear in different editions. They differ (partially) by the platform, but above all by the bonuses that are included in different editions.
These are the FIFA 23 editions:
FIFA 23 Edition
Bonuses
Price

Standard Edition
FUT Special Cards and Career Mode homegrown talent

$ 69,99 (old gen)
$ 79,99 (next gen)

Ultimate Edition
Early Access, FUT Special Cards and 4600 FIFA Points
The version for the Nintendo Switch will once again be the FIFA 23 Legacy Edition. But every Switch player should know that this is a blatantly slimmed down version of FIFA 23 that comes without any cool new features. It costs around 40 bucks and is not worth the money. Sorry.

What Consoles and Platforms Will FIFA 23 Be On?
No platform is left behind by EA.
| | |
| --- | --- |
| Console/Plattform | Is FIFA 23 on it? |
| PlayStation 4 | ✓ |
| PlayStation 5 | ✓ |
| Xbox One | ✓ |
| Xbox Series X/S | ✓ |
| PC | ✓ |
| Stadia | ✓ |
| Nintendo Switch | ✓ |
New Clubs And Leagues In FIFA 23

It doesn't matter whether you prefer to play as manager in Career Mode or give your very best in Ultimate Team: new clubs and leagues are always interesting. In FIFA 23, Juventus celebrates its comeback as an original licensed club. And the Italian Serie B is also there.

Unfortunately, we lose the J-League and the Liga BBVA MX – the entire overview of leagues can be found here. The women's soccer world is also getting new upgrades. We get to see clubs for the first time.
FIFA 23 Features Women's Club Football
For the first time, women's clubs are featured in FIFA. Clubs from England's Barclays FA Women's Super League and France's Division 1 Arkema are in the game. But after waiting forever, there will be (ridiculously) two leagues. No Career Mode, no FUT integration, we can only play women's football in kick-off and online matches again – and at the end of the season, they will show a stat that nobody plays with women in FIFA... we wonder why. Nice move, EA.
Honestly, implementing only two leagues is pretty lame. Please increase this in the next FIFA.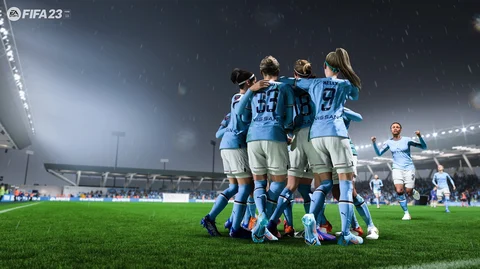 Innovations In FIFA 23: Most Important Changes And New Features:
We have divided the changes into Career, Pro Clubs and Volta, and Ultimate Team. As mentioned in the article already, we omit such technical terms like Hypermotion. It's already clear that the game looks a bit better again this year and feels a bit differently (new free kicks and penalties are waiting for you). So here are the biggest changes that will really matter.
FIFA 23 Gameplay

As is well known, the gameplay discussion can be started every year. It's too slow for some, too fast for others, and others just complain so that they have something to complain about. In our experience, FIFA 23 plays a little slower than FIFA 22. It feels like passing has to be figured out again first.

The new running styles are noticeable. Sometimes players start off really sluggishly and then become lightning fast. And the power shot (press the upper shoulder buttons when shooting) is also an important feature. With this, you can weld in long-range shots.
Career Mode Update: Manage With Real Coaches
EA announced the best new Career Mode feature a long time ago: we will be able to start as real coaches. Finally, Hallelujah. We've just waited forever for it. There's also a new menu, a transfer analyst and a couple of player career enhancements.

So no major innovations. After all, matchmaking is back. So you can look around more specifically for players you want to sign. You still have to scout them beforehand.

Reworked Volta: Combination With Pro Clubs
Pro Clubs and Volta will be combined and become one mode. You can create one Pro – which will then be used in both Pro Clubs and Volta. In other words: if you play Pro Clubs, you level up your character. If you play Volta, then too. We're not really convinced, it almost seems as if EA took the two most unpopular modes and simply threw them together. But there are also new perks and a new level system waiting for us.
Ultimate Team: EA Changes FUT
FUT gets the most blatant changes. EA has really come up with a lot here. If, like us, you want to know every little change, then click through the individual articles. Otherwise, here are the most important things: There will be a new chemistry system and the position system will also change. Crossplay is shaking up the transfer market. We also get new Heroes and Icons and a FUT World Cup mode.

As you can see, we tell you everything about FIFA 23. Also, how bad Lionel Messi and Cristiano Ronaldo will be...