Did you think Rocksteady Studios was done with the Arkham franchise? Think again. We're getting another entry with Suicide Squad: Kill the Justice League.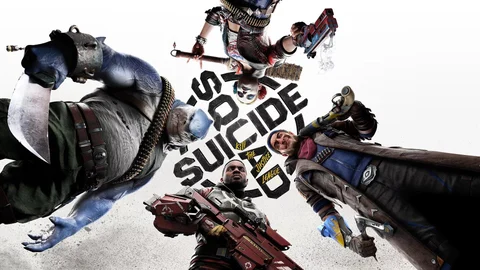 Can the Justice League be killed? That's an impossible question to answer. But who could defeat these superheroes? The Suicide Squad. They've been tasked with defeating Superman and the Justice League. But can Harley Quinn and Captain Boomerang, or King Shark and Deadshot eliminate this opposing force? We'll find out shortly.

I'm sure that, like me, you've got a considerable interest in Rocksteady Studio's Suicide Squad: Kill the Justice League. But what information is known about this upcoming game? You'd be surprised.
Is Suicide Squad Coming Out In 2023?
Rocksteady Studios announced Suicide Squad: Kill the Justice League at DC FanDome 2020. Their announcement got me so hyped because we'll fight against mind-controlled superheroes like Wonder Woman, Superman, The Flash, and Batman.
Unfortunately, Rocksteady Studios were forced into postponing the Suicide Squad. They'd been affected by development delays following the Covid-19 pandemic. At first, this announcement annoyed me. I'd hoped that Rocksteady could avoid delays and push onwards with Suicide Squad. However, we'll have to wait until sometime in 2023 to Kill the Justice League.

What's Different Between The Suicide Squad And Arkham Knight?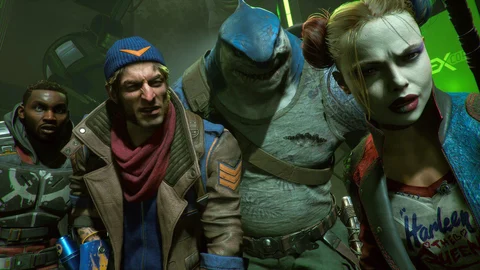 Gameplay differences between the Arkham Knight and Suicide Squad shouldn't be massive. Remember, Rocksteady Studios has developed both of these franchises. I expect a significant emphasis on combat mechanics, with superpowers and technical gadgets potentially being used as secondary weapons. This could make for some exciting gameplay that references the Arkham Knight. Like, there should be similarities between Captain Boomerang and Batman.
Is Suicide Squad Getting Released Onto Xbox And PC?
I'm happy to report that Rocksteady Studios is launching Suicide Squad: Kill the Justice League onto next-generation consoles. We'll be capable of downloading this title onto our PCs and Xbox's, permitting that the hardware is correct. That means the Xbox Series S/X is required to operate this game.
I'll buy the Suicide Squad from my local retailer whenever the game is officially released. But for now, I've been unable to find information on Rocksteady's upcoming special editions. Therefor, we'll have to wait until special editions are announced for the Xbox and PC. I'm hoping there'll be some action figures for Batman or King Shark. But we'll have to wait and see.
Is Suicide Squad Part Of The Game Pass On Xbox?
I'm unsure about the Suicide Squad launching on the game pass. This is Rocksteady Studios we're talking about here. Could you imagine them giving away a brand-new game for free? I couldn't. They still haven't allowed Arkham Knight to become available for free, so don't expect a different treatment for the Suicide Squad.

Everything We Know About Suicide Squad So Far | Features & Story Mode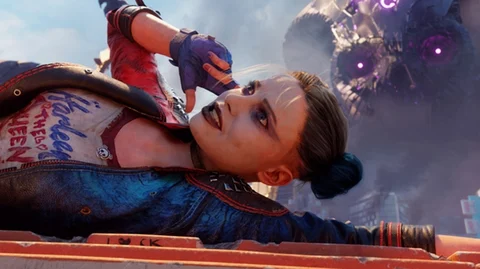 Rocksteady Studios hasn't provided much information regarding the Suicide Squad's storyline. Fortunately, some details have been revealed. We know this game takes place after the Arkham Knight. Except that this time around, Amanda Wallet is recruiting supervillains like Harley Quinn and King Shark to assist with covert missions in Metropolis.
Amanda Waller doesn't need the Suicide Squad in Gotham. She needs them in Metropolis, as unknown forces have brainwashed the Justice League. But how could Harley Quinn or King Shark eliminate Superman? That's something we'll find out in the story. Some have suggested that Alfred will disable Batman's brainwashing, which leads to an unexpected solution.
I'm confident that Aquaman, Batman, Superman, Wonder Woman, Green Lantern, and The Flash will make appearances in this game. But how we'll defeat those superheroes remains a mystery. I've been informed that Harley Quinn, Deadshot, King Shark, and Captain Boomerang will have different abilities to take down the Justice League. But we'll surely have to level up each character before those abilities are unlocked.
It seems that Rocksteady is developing the Suicide Squad for co-op gameplay. Now, isn't that interesting? WB Games Montreal announced that Gotham Knights would have co-op gameplay. From all accounts, these developers are targeting each other. They want to know who is better at designing Batman games. But hey, that means a better experience for us.
Both titles retain multiplayer co-op gameplay. But I'm confident that Rocksteady will provide better online environments for the Suicide Squad.
Is Suicide Squad Getting A Female Protagonist?
Amanda Waller has recruited Harley Quinn into the Suicide Squad, and unlike the other characters, she'll play a significant role throughout the storyline. You can expect Harley Quinn to be available with almost every open-world mission. Plus, Rocksteady will release numerous outfits for this character as microtransactions. But I'm still hoping they'll change their mind and launch these costumes as Insomniac Games did with Spider-Man. So, you know, for free.
Game Trailer And Demo
Gameplay footage and cinematic trailers for Suicide Squad: Kill the Justice League has been available since the game was first announced. We've seen how these characters interact with Metropolis. We've seen the Suicide Squad battle against Superman and The Flash. But we haven't seen Batman return in any capacity. This leads me to believe that Bruce Wayne plays a significant role later in the story. But who knows, we'll have to wait and see when Suicide Squad: Kill the Justice League comes out in 2023.
Game System Requirements
Most PC Gamers will have to upgrade their components to play Suicide Squad: Kill the Justice League. Why, might you ask? Rocksteady has developed this title for next-generation consoles. That means we'll need superior GPUs and CPUs to operate this game at 120FPS. Fortunately, determining which PC upgrades are needed isn't challenging.
Minimum System Requirements
| | |
| --- | --- |
| Category | System Requirements |
| Operating System | Windows 10 & Windows 11 (64-Bit or Later) |
| CPU | Intel Core i5-6600k / AMD FX-8350 |
| RAM | 8GB |
| Storage Space | TBC |
| Hi-Rez Assets Cache | TBC |
| Video Card (GPU) | Nvidia GeForce GTX 2050 / AMD Ryzen 5 2600 |
| Video Memory | DirectX 11 |
| Graphics Driver | TBC |
Recommended System Requirements
| | |
| --- | --- |
| Category | System Requirements |
| Operating System | Windows 10 & Windows 11 (64-Bit or Later) |
| CPU | Intel Core i7-5820K / AMD Ryzen 5 2600 |
| RAM | 16GB |
| Storage Space | TBC |
| Hi-Rez Assets Cache | TBC |
| Video Card (GPU) | Nvidia GeForce 3060 Ti / AMD Radeon RX 6700 XT |
| Video Memory | DirectX 12 |
| Graphics Driver | TBC |