The Broken Covenant LoL Skin Showcase has been a total disaster on global servers, but now seeing what Riot and Tencent put out on the Chinese Server has only led to more frustration within the community.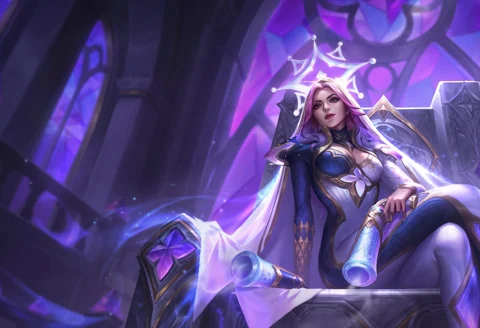 The Broken Covenant Skin Showcase Event has been a mess from beginning to end. Riot hasn't managed to wow their international community throughout the year and we're already a quarter through it.
Now, fans are getting to see the events on the Chinese LoL server and it feels like Riot is just rubbing salt into their open wounds at this point. Fans are pretty unhappy with the current state of events right now and seeing what Chinese fans are getting has some pretty furious.
LoL Broken Covenant Event on Chinese Server Is Everything Global Fans Want
Global League of Legends fans have been begging Riot for better events. Many are asking for more unique missions, game modes, while others just want a better battle pass the incentivizes players to earn rewards, rather than just getting tokens to spend in a shop.
Players have pointed to Wild Rift and Teamfight Tactics as prime examples of battle passes done well, and now it seems like Riot and Tencent have brought a great event to the Chinese server, while the global players didn't even get their free missions or loot for the Broken Covenant Skin Showcase.
Not only did Riot release an exclusive artwork of Broken Covenant Prestige Miss Fortune, which you can admire up top, but there is also a very unique battle pass with multiple layers and levels to it.
YouTuber BigBadBear pointed out that there are 75 levels to the Chinese Broken Covenant Battle Pass, with three different tiers. Depending on which battle pass a player purchase, their loot will differ.
It doesn't end there though, with the event players can also pick up unique loot from the battle pass with unique content in it. The loot boxes are visually distinct and some even have prestige skins in them.
The event also features exclusive loot drops as well, and even has a second event with a gacha system and more rewards, all of which are free to earn simply by playing League of Legends.
All this information has some fans pretty heated and upset over what Riot is doing, wanting unique events like this as well instead of the token battle pass that has been re-used for the past year or so.
Other fans are just upset at the unique content other servers are getting while there doesn't seem to be much incentive for global players since Riot doesn't seem to add anything new and exciting to spice up a 13-year old game.
This article contains affiliate links which are marked with [shopping symbol]. These links can provide a small commission for us under certain conditions. This never affects the products price for you.