After months of Vanguard Zombies being rather bad, the new seasons finally bring new content. Let's take a look at the new map, new weapons, covenants and more.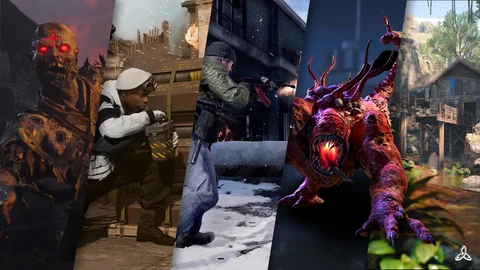 Back when Call of Duty: Vanguard Season 1 dropped in December 2021, we were hanging out for new Zombies content. The game's original mode was a devastatingly dull affair, filled to the brim with absolutely nothing. In fact, a game that we recorded for EarlyGame showed that you could beat the original mode in about half an hour. In short, it was a disgraceful entry that – amongst Vanguard's other shortcomings – made Sledgehammer Games' latest title a laughingstock in the Call of Duty community.
Now, in the face of abhorrently bad sales and Activision's acquisition by Microsoft, Sledgehammer Games need to turn this ship around, boost sales, and resurrect Call of Duty: Vanguard from the ashes of its devastating launch. King of the hill in this big update is Zombies, as it was the saving grace of Call of Duty: Black Ops Cold War and is being developed by none-other than Treyarch. It's ironic, though, that Sledgehammer Games seem to be so reliant on content produced by an entirely different studio.
What's New In Vanguard Zombies Season 5?
Vanguard Season 5 brings arguably one of the best additions to the Zombies Mode that players could hope for: a new round-based zombies map! It's called Archon, and it looks awesome. Well, as awesome as a map could be for Vanguard Zombies (don't worry, Modern Warfare 2 isn't that far away now)

What Is "Archon", The New Zombies Map?
Archon is being marketed as "the final fight", and will take us back to Egpyt to fight Kortifex the Deathless within the Dark Aether itself. This will be a round-based map, and it's almost certainly going to be the last Zombies map that Call of Duty: Vanguard ever gets. Check it out: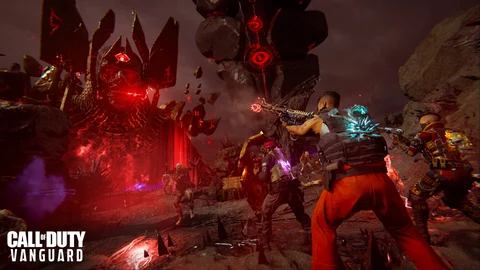 New Entities & Enemies?
Unfortunately, we don't get any new entities or enemies in Season 5. They just want to put an end to this CoD, or at least, that's what it feels like.
Hey, Vanguard might be on it's last legs, but look what's just around the corner:
So there you have it. For more details on Call of Duty: Vanguard's new season, as well as what's coming to Warzone and the extended Call of Duty franchise, check out the official roadmap. Stay tuned for tons of updates as well, because we're here to break down everything you need to know about past, present and future Call of Duty: Vanguard Seasons. Seriously, stay tuned.