In FIFA 23 there are clear favorites among the stars in Ultimate Team. We show you the top 5 most liked FUT cards. What makes them so popular?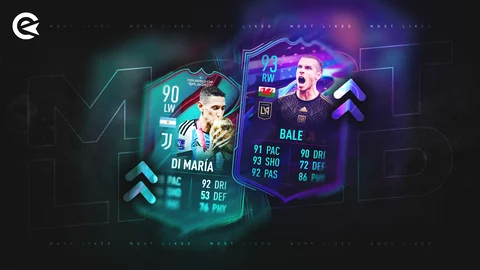 FIFA 23 Ultimate Team has been running for several months now and we are in one of the most exciting times of the year. The Future Stars Promo has now replaced Team of the Year and we've been getting some really awesome content lately - TOTY Icons, awesome Flashback SBC's, Daily SBCs and more.
Of course, some of these new meta players have taken their place among the community favorites. Oh, and there are also swaps going on right now:

Here we show you the top 5 most liked cards in FIFA Ultimate Team. You can follow the whole thing on futbin, but we will of course update the article if there is anything new here. There's so much new content being dropped this season that cards can change quickly.

The Most Popular Cards In FIFA 23 Ultimate Team
Arnaut Danjuma just didn't make it into the top 5 with his Moments SBC card. With his 91 pace and 86 dribbling, it's pretty clear why the young Dutchman was so popular in the early days of FIFA 23.

Let's start with the most popular cards in FUT as of February 2023
5th Place: Xabi Alonso – TOTY Icons
Xabi Alonso is one of the new TOTY Icons in FIFA 23 Ultimate Team. He received a great SBC, with insane value! Here are his in-game stats: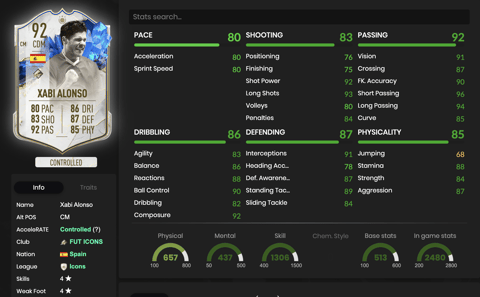 Not only does his stats look awesome, but so does the card design, which makes him even more popular with the community. The coach of Bayer 04 Leverkusen has earned the 5th place in the most liked players in FUT 23.

4th Place: Ismaël Bennacer – RTTK
Also in 4th place, we have an SBC card again. This time a player from the early days of FIFA 23 Ultimate Team. You could complete the Ismaël Bennacer Road to the Knockouts SBC for just 25,000 coins. Great value for that money, probably the best that FIFA 23 has been able to offer us in Ultimate Team so far.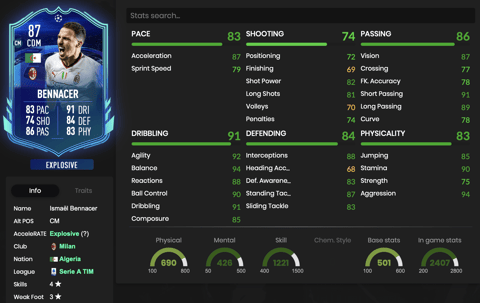 Ismaël Bennacer has long been one of the best midfielders in Ultimate Team. His club AC Milan made up for the rather unusual nation. Chemistry links to Fikayo Tomori, Theo Hernández or Rafael Leão are more than a good option.

3rd Place: Dimitri Payet – Winter Wildcards
3rd place goes to Dimitri Payet's Winter Wildcards card! Another SBC card. You see, the most popular players in FIFA 23 Ultimate Team are players that you could grind yourself through good value SBC's.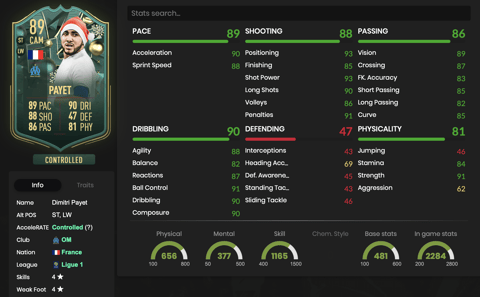 Dimitri Payet was available for just under 80,000 coins in the Winter Wildcards promo. You can only feel sorry for anyone who missed it. I'm telling you, Payet is anything but an 89 OVR in-game! The guy plays like he's on crack. Dimitri Payet has 4 Star Skills and Weak Foot and can be used as ST, LW and ZOM. Ligue 1 and France links are just one of his many advantages.
2nd Place: Gareth Bale – EOAE
Silver goes to Gareth Bale. To celebrate his amazing career, the Welshman received an End of an Era SBC card for insanely good value. A bit difficult to link for sure, but very worthwhile as a supersub!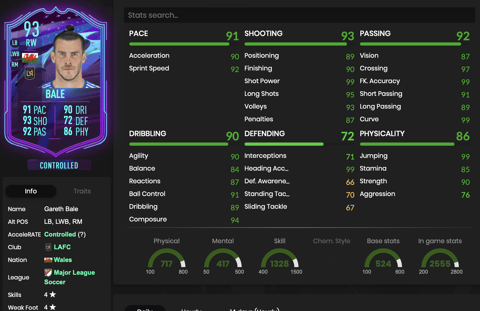 Gareth Bale also celebrated his retirement in FIFA 23 Ultimate Team. Now the Welshman has enough time to fully concentrate on golf. To celebrate the end of his career, he received a pretty juicy card, as you can see here. For just 110,000 coins, this card was yours. Too bad if you missed it...

1st Place: Ángel Di María – World Cup TOTT SBC
1st place goes more than deservedly to the best SBC of the year: Ángel Di María with his Team of the Tournament card from the World Cup! Here are his stats: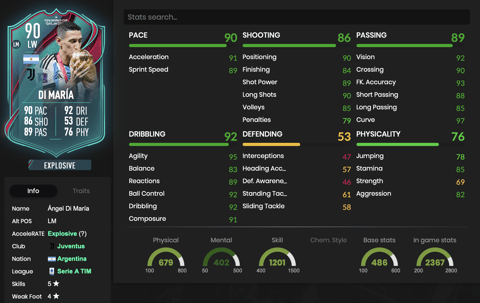 Wow! What was that World Cup final? As a reward for his outstanding in-game performance, Ángel Di María received a 90 OVR World Cup Team of the Tournament SBC. The Di María card is the community's most popular card in the game. With a weak foot upgrade to 4 Stars, the winger is also really cool in-game again.

Adding 5 Star Skills, 90 Pace and 92 Dribbling for just 115K at the time was a must for any FIFA gamer.

What have been your favorite cards so far? Let us know in the comments!
This article contains affiliate links which are marked with [shopping symbol]. These links can provide a small commission for us under certain conditions. This never affects the products price for you.