Naughty Dog Co-President Neil Druckmann revealed in a new interview how Elden Ring could inspire his next games.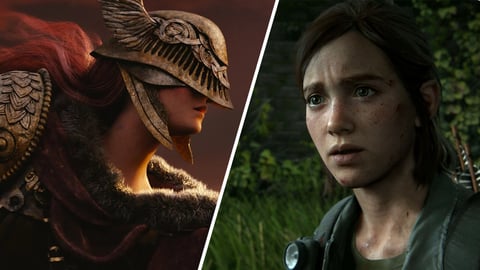 Elden Ring was the game of 2022 and got rightfully chosen as Game of the Year at the Game Awards. It will surely inspire tons of developers out there, and in fact it might already be doing so. None other than Neil Druckmann, co-creator of Uncharted and The Last of Us, has revealed how Elden Ring inspires the next games by Naughty Dog.
"That's The Stuff I'm Intrigued By Going Forward"
In an interview with The Washington Post's Gene Park, Druckmann talked all kinds of yang about video games in general and his work at Naughty Dog specifically. The man best known for co-creating The Last of Us, one of the most cinematic game series out there, reveals at one point how Elden Ring's more indirect storytelling could influence his next games.
I'm more recently intrigued by stuff like Elden Ring that doesn't rely as much on traditional narrative to tell its story. Some of the best storytelling in The Last of Us is in the cinematics, but a lot of it is in gameplay, and moving around the space, and understanding the history of a space by just looking at it and examining it. To me, right now, that's some of the best joy I get out of games that trust their audience to figure things out, that don't hold your hand. That's the stuff I'm really intrigued by going forward.
Now, don't be worried: Druckmann emphasizes that things like cinematics will remain an important part of Naughty Dog games and that they won't just crib what Elden Ring did. You won't have to read item descriptions and decipher cryptic ramblings by strange NPCs to get the story. But whatever Naughty Dog is cooking up next could still take some notes from how Elden Ring did storytelling, especially with its world.
We're excited to see this bout of inspiration come to fruition, whatever that might look like and whichever game we'll see it in. Something like the upcoming The Last of Us multiplayer spin-off is supposed to tell a story, according to Druckmann. We could definitely see some FromSoftware-style environmental storytelling apply there.
Or will The Last of Us 3 have cryptic clues and indirect messaging? Maybe their rumored new fantasy IP could take some notes from Elden Ring. Whatever it will be, it's an exciting idea and we're really looking forward to seeing it applied to future Naughty Dog games.
This article contains affiliate links which are marked with [shopping symbol]. These links can provide a small commission for us under certain conditions. This never affects the products price for you.