The Last of Us' TV Show spin-off is in the works, and that means more and more leaks are coming our way...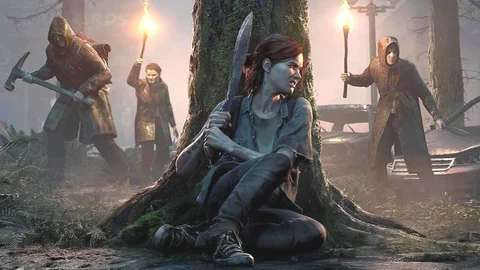 Once in a while a video game will come along that becomes so iconic that it defines an entire generation. That was what The Last of Us became when it originally released for the PlayStation 3 back in 2013, and whilst The Last of Us: Part 2 had its issues, it has gone on to be a critically acclaimed and ratings darling. So for HBO to jump in for a full-scale TV Show was certainly a no-brainer.
The television program features heavy involvement from Neil Druckmann, and even features Pedro Pascal and Bella Ramsey as Joel and Ellie respectively. Now, a big leak has dropped that gives us one of our first sights of the duo in this upcoming HBO Show, and we can assure you that it's looking darn good!
The show is currently filming in Calgary, Canada, and Pedro Pascal has even made the claim that the show will "More than live up to the game". The Last of Us HBO Show's release date is still a decent ways off, but that's okay, because we want them to get it right. But let's get on with the real news: this is one exciting leak!
Last of Us Show Leak Reveals Ellie, Joel, Sam & Henry...
Set photos have revealed some of our first glimpses of Joel and Ellie in The Last of Us TV Show, but also Henry and Sam. Who are the latter two characters? Well, Sam was a supporting character in the first game, and Henry is his older brother. We honestly don't want to spoil anything, so we won't say anything else on the matter.
Whilst we don't know who will be playing Sam and Henry, and the leaked images don't provide us with any answers in that department, it is really cool to be seeing Ellie wearing that iconic jacket. After all, it's the winter outfit, and if you've played the game... well... you know what that means.
This is pretty much the first sight we have got of Ellie and Joel in the new show, and it certainly has us itching for its eventual release. Seeing as Druckmann has been so heavily involved (he directed both The Last of Us and The Last of Us: Part Two), we have our fingers crossed that it will live up to its lofty expectations.
Here's that leak, by the way, so you can check out the picture for yourself...
New HBO's The Last of Us set photos in Calgary!
Joel (Pedro Pascal), Ellie (Bella Ramsey), Henry (Uknown), Sam (Uknown) #TheLastofUs #HBO pic.twitter.com/9OObMY4JXk

— NaughtyDogInfo (@NaughtyDogInfo) March 23, 2022
So there we have it: our first sight of HBO's The Last of Us. It's pretty exciting, so we really hope they don't drop the ball. Seeing as Druckmann is involved and Pedro Pascal is darn awesome, our hopes are still pretty high. Hopefully it turns out better than the Halo TV Show, though, video game adaptations can turn out to be incredibly disappointing!