Pro Clubs is not as popular as FUT in FIFA, but still has a large and loyal fan base. But EA ignores that, cancels the cross-play feature for Pro Clubs in FIFA 23 and throws Volta into the mode. Huh?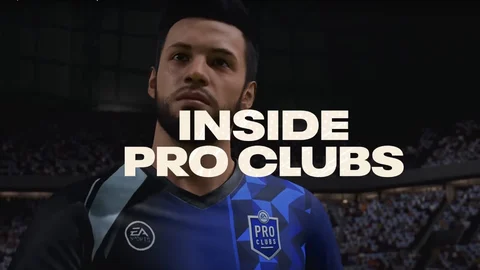 Pro Clubs is bae! It's just such a nice game mode in FIFA, and it has even gotten more popular over the last couple of years – it should continue to do so in FIFA 23 as well. When you've already had enough of all the sweating in the Weekend League and you don't want to scout for talents in career mode on your own, then Pro Clubs is literally the perfect alternative for you!
As long as FIFA is still called FIFA, this will never change. Some time ago, first rumors regarding Pro Clubs in FIFA 23 have surfaced, and now we have got the first official news from EA. Cross-play is cancelled – instead we get Volta in our Pro Clubs mode. What other changes are waiting for us? And what is Pro Clubs in FIFA? Many questions, we got the answers. Let's go.

FIFA 23 Pro Clubs: No Cross-Play Feature
While most of the leaks left us in a positive mood, EA Sports has literally smashed all our hopes and dreams: Pro Clubs in FIFA 23 will not have Cross-play when it launches late September. The developers have confirmed this in a deep dive on the official website.
We want to ensure our product innovation is delivered at quality, and because of the technical intricacies of implementing cross-play, modes that pair players together such as Pro Clubs will not feature cross-play at this time.
Well... that sucks.This means that only players from the same console will be able to compete against each other, and no PlayStation vs. Xbox users, for example. As you might guess, the Pro Clubs bubble wasn't exactly thrilled about the news.
This went so far that even #SaveProClubs trended on Twitter for several hours. The developers most likely have noticed the criticism from the community – it will be exciting to see if and how quickly they react to it. Maybe Pro Clubs Cross-play will be added with a patch in FIFA 23. However, the feature won't be available at launch.
Cross-play was already tested in two FIFA 22 game modes. It makes sense that the feature will be extended to other parts and modes for the next FIFA as well. Especially Ultimate Team seems to benefit a lot from this.
For Pro Clubs, though, cross-play would have had also some advantages. For example, the waiting time between matches could be reduced significantly. Most often in higher divisions, it could happen that you had to wait a bit longer for a match to begin – especially in the evening. Shame, EA.

Pro Clubs And Volta Will Be Combined
Say what now? Yes, you read that right. FIFA 23 will unite Pro Clubs and Volta, henceforth there will only be one pro to play with in both modes. Will that work? We have our doubts.
What's Pro Clubs Mode In FIFA?
Pro Clubs is an 11 vs. 11 online game mode in FIFA 22, so theoretically you can play with up to ten other friends as a team – but everyone can only control his very own player, his pro. If you can't convince enough people to compete as a complete team, one of the group members can either control all the remaining players or leave this task to the AI.
You can create your own stadium, club, kits, and pro... whether you completely disfigure your own virtual self or create the model to look like you is entirely up to you. By playing Pro Clubs together, you will improve your starting rank as well as level up your own player.

With each new level, you get skill points and other perks that you can use to boost your player's attributes. This way, you'll be even more dynamic than some special cards in Ultimate Team because you'll be able to experiment and even delete points at will.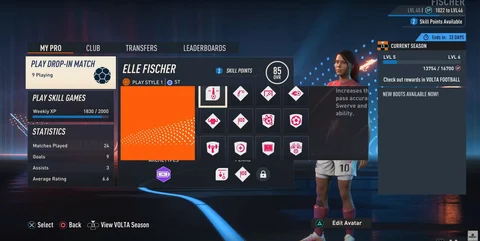 How To Get Better At Pro Clubs – Tips, Tricks & Skills
Keeping up with some better Pro Clubs squads in the world is not that easy. You have to improve your own skills and optimize the coordination within your team. These are just some of the things you need to think about:

Height & Weight of your Pro
Distribution of Skill Points
Archetypes
Perks
Formations
Tactics and Instructions
Since a lot of you guys will probably struggle with this, especially in the beginning, we have written a detailed guide on Pro Clubs. There we go into detail and explain all the points above as well as some other basics of the mode.