After the success of Dead Space and The Callisto Protocol, NightDive Studios is looking to compete with their upcoming game, System Shock. For those who don't know, this is an iconic game franchise from 1994 to 1996. It's looking to make a comeback on next-generation consoles. But what can this science-fiction FPS offer you?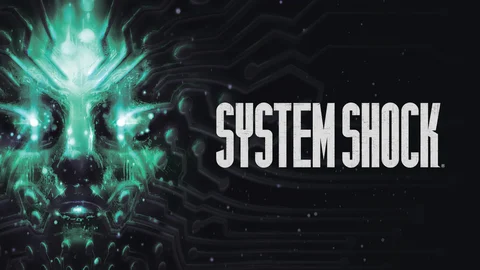 Released in 1994, System Shock became a popular franchise with Windows and Mac. However, this franchise hasn't been heard from since launching the sequel in 1996. But NightDive Studios plans to change that as they look to remake System Shock for next-generation consoles like the PS5.

Numerous updates are being applied to NightDive's version of System Shock. For instance, the graphics have been significantly upgraded to appeal to younger generations. Even better, these upgrades are being developed by industry veterans who have designed games like BioShock and Mass Effect.
The development of System Shock wouldn't have been possible without Kickstarter, as NightDive Studios raised funds in 2016 to develop this first-person adventure game. In turn, they acquired over $900,000.00 in funds from 21+ Thousand backers. Unfortunately, it hasn't been smooth sailing since, as NightDive Studios has changed their minds on System Shock. For example, the graphics engine was changed on multiple occasions.
Fortunately, development on System Shock hasn't ended. Quite the contrary, as an official trailer was launched on June 12th for the 2022 Summer of Gaming Expo. We have plenty to tell you about this upcoming game, and we think you'll be thoroughly surprised.
Is System Shock Coming Out In 2022?
Unfortunately, we don't have an official release date for System Shock. It appears the game remains in development at NightDive Studios. However, we're promised that the updated version of System Shock will support updated controls & an overhauled interface.
Even more so, the graphic & sound mechanics are being updated to support next-generation consoles. Fortunately, the availability of System Shock extends to the last generation of consoles, like the PS4 and Xbox One.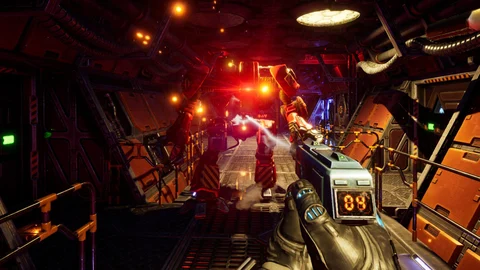 NightDive Studios will announce an official release date for System Shock in the coming months. We're confident it will be coming sooner than later, as players can install the System Shock Demo today on Steam. As such, we believe System Shock could launch sometime in 2023.
Game Setting, Story, And Everything We Know About System Shock
The Citadel Station has become controlled by SHODAN, an artificial intelligence program that maintains this man-made interstellar object. While working for the TriOptimum Corporation, SHODAN goes insane & starts disobeying the commands of its master. A nameless hacker is called upon to assist the Citadel Station. All criminal changes against us will be dropped in return for our assistance. But can we save the Citadel Station? Only time will tell.
NightDive Studios has promised that System Shock: The Remake will remain as accurate to the original game as possible. It's been confirmed that NightDive Studios is working with the original developers to ensure that the experience gained from System Shock isn't lost. Therefore, anyone that wasn't lucky enough to experience the original game in 1994 will have the same feeling their forefathers did.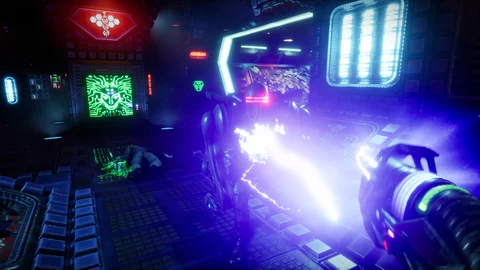 Towards the gameplay, readers should expect something similar to Bioshock and Mass Effect. But there will be an element of retro-gameplay as NightDive Studios looks to replicate the game mechanics of System Shock. This means some players might find the gameplay mechanics to be out-of-date. However, we would argue that System Shock was decades ahead of its time.
We should mention that System Shock is being remastered for a specific reason, as OtherSide Entertainment is developing a third instalment into the System Shock franchise. You heard us right; System Shock 3 is coming soon.
Is System Shock Coming To Xbox Series X/S And PC?
NightDive Studios has confirmed that System Shock is launching onto the Xbox Series X/S and PC. There will be additional launches for the Xbox One, PS4, and PS5.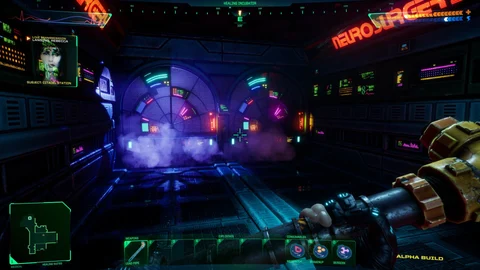 The cost associated with pre-ordering System Shock is EUR 45.99/GPB 39.99/USD 49.99/CAD 49.99. You will be capable of acquiring this game for a cheaper price when it's launched alongside the Steam Spring or Summer Sale.
Is System Shock Part of The Xbox Game Pass?
We cannot confirm nor deny the existence of System Shock arriving onto the Xbox Game Pass. There have been rumors to suggest that NightDive Studios and OtherSide Entertainment are launching System Shock for the Xbox Game Pass, as it would bolster future sales for System Shock 3.
Unfortunately, zero announcements have been made to suggest these rumors are accurate. Therefore, we wouldn't recommend getting too excited. You'll probably need to buy this game.
Game Trailer
NightDive Studios launched the official trailer for System Shock on June 12th, 2022. It provided an immediate sense of horror, as System Shock combines a thriller-based storyline with science-fiction. We can see horrific monsters and robotic androids moving in the background as our nameless hacker looks to defeat the artificial intelligence known as SHODAN.
We see immediate improvements in the graphical fidelity of System Shock, and there's an evident growth in the gameplay mechanics. However, we couldn't help noticing the similarities between System Shock and Dead Space. Could it be that the upcoming Dead Space Remake will face competition with System Shock? Who knows, but we're interested to see what happens.
Game System Requirements
You won't need to upgrade your GPU or CPU to experience System Shock, as the requirements for playability aren't that extreme. You'll be more than capable of running this game by intermixing CPUs like the Intel Core i5-2400 and GPUs like the Nvidia GTX 670.
Look below to see a full debriefing of system requirements for NightDive Studio's System Shock.
We hope you've enjoyed our analysis of this upcoming FPS. We would recommend everyone try System Shock at least once, as this game innovated the first-person genre in 1994. But can this game do it again? We aren't so sure.
Minimum System Requirements
| | |
| --- | --- |
| Category | System Requirement |
| Operating System | Windows 10 & Windows 11 (64-Bit) |
| CPU | Intel Core i5-2400 / AMD FX-8320 |
| RAM | 8GB |
| Storage Space | 25+ GB |
| Hi-Rez Assets Cache | TBC |
| GPU | NVIDIA GTX 670 / AMD Radeon HD 7870 |
| Video Memory | DirectX - Version 12 |
| Graphics Driver | TBC |
Recommended System Requirements
| | |
| --- | --- |
| Category | System Requirement |
| Operating System | Windows 10 & Windows 11 (64-Bit) |
| CPU | Intel Core i7-3770 / AMD FX-8350 |
| RAM | 8GB |
| Storage Space | 25+ GB |
| Hi-Rez Assets Cache | TBC |
| GPU | NVIDIA GTX 970 / AMD Radeon R9 290 |
| Video Memory | DirectX - Version 12 |
| Graphics Driver | TBC |